Now our services go deep!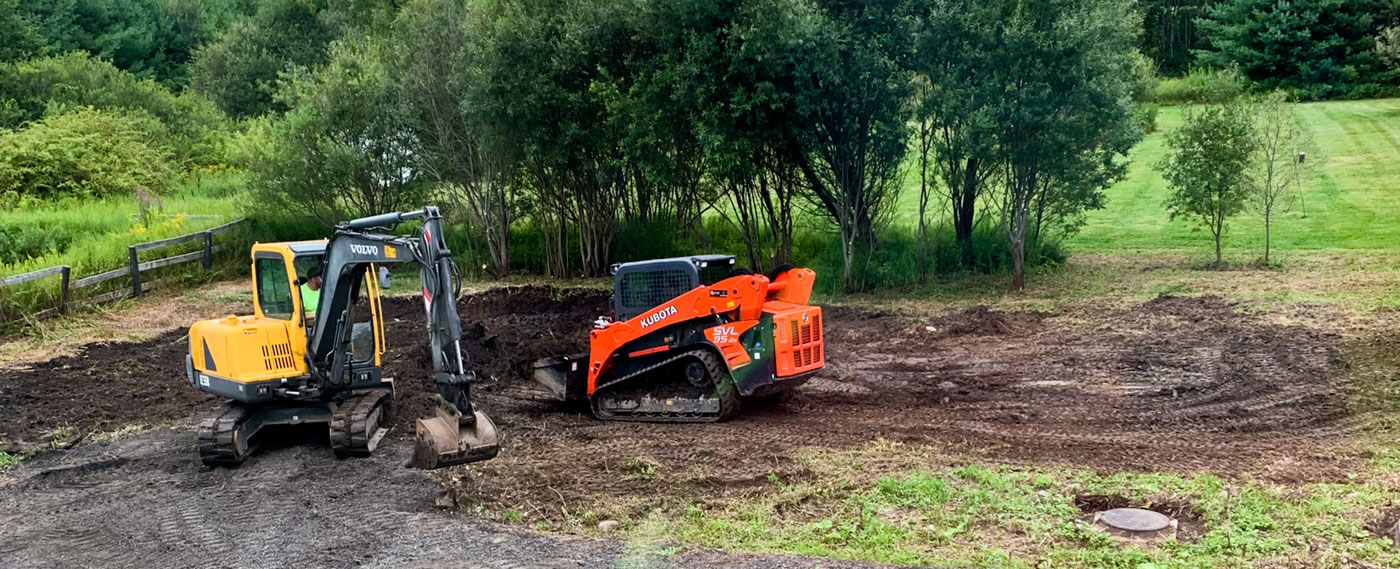 Our Complete Excavation Services
Site Work
Drainage Solutions
Foundation Excavation and Preparation
Driveway Installation and Repairs
Land Clearing and Grading
Underground Utilities Excavation
Generator Installations
Propane Tank Excavation
Shed Site Preparation
Harley Raking
New Lawn Installation or Renovations
Landscaping Renovations
Landscaping Design and Installation
Plantings
Hardscaping Preparation and Coordination
Demolition Work
Shed removal
Can you dig it?
We can! Our staff consists of seasoned professionals within the excavation field that provide us with experience to assure your job gets done efficiently and correctly. When combining this with our dedication to customer service it assures that we will answer any questions you have in a timely manner and provide you with solutions to all your property requirements.

In fact, we are so committed to making you happy, we have a special page just for you to let us know how we can better serve you!

From the first phone call, to the initial meeting at the property, to the Estimate, to sticking to specific deadlines to assure that your job is done in the cleanest and most organized manner possible, we want to make sure your experience with us is like no other.

Please give us a call today

Give us a call today!