We'll make your lawn lush, green, and more resistant to disease, insects and weeds.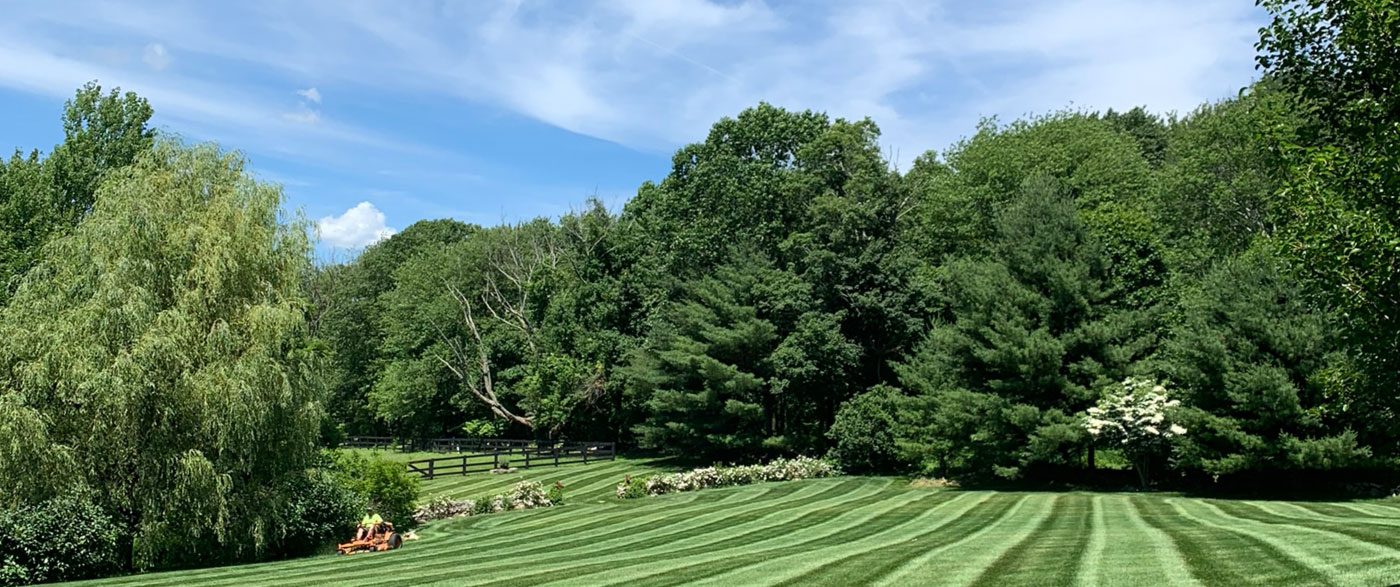 We offer season round Lawn Care for your property, from Spring Cleanups to Fall Cleanups, from Lawn Mowing to Fertilizing, you can count on us to provide your lawn with the care it requires to thrive.
A lush, weed free, green lawn with clean cut edges and defined stripes throughout it is one of the best ways to give your property the curb appeal it deserves. Our highly trained specialists are dedicated to ensuring that your property is looking its best at all times.
When we're through, all your neighbors will ask for lawn tips! Our work is beautiful and affordably priced, you can't beat it.
We offer the following services to assure that this curb appeal is yours, no matter what season it may be:
Lawn Mowing
Weed Whacking
Spring and Fall Cleanups
Dethatching
Aerating
Over seeding
Fertilizing
Organic Lawn Care options
Weed and insect control
And more
Give us a call today!
Our Spring Cleanups include:
Blowing out of all flower beds and garden areas
De-thatching of all lawn areas
Performing the first lawn mow of the season
Thoroughly blowing all sections of the lawn, to assure all grass areas are clear of leaves, sticks and other debris in order to promote growth and a clean healthy lawn for the growing season ahead
Paddlebrooming of grass areas of rocks and sand
And whatever else your lawn may require.
Please call us today to arrange a free consultation on how we can assist you in keeping your property's lawn to the status you desire.
Our customer satisfaction guarantee and feedback system assures that you will always receive the lawn care that you desire with each service.